Playing Cards
1993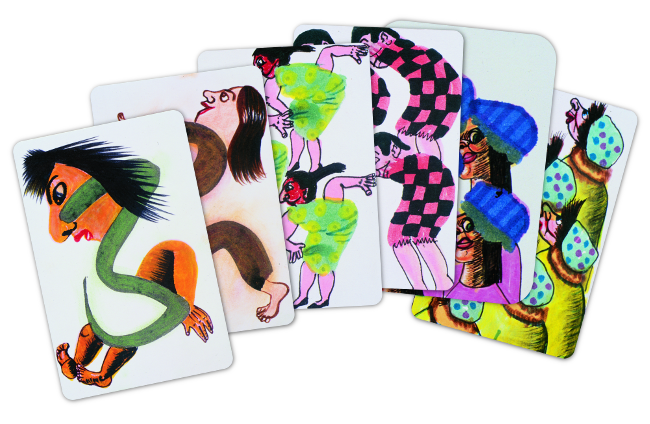 These works were inspired by a visit to the Frederic Marès Museum in Barcelona in the early nineties, and by a particular display of old cigarette cards. This led to a series of works on small cards, which ultimately took on the scale of playing cards.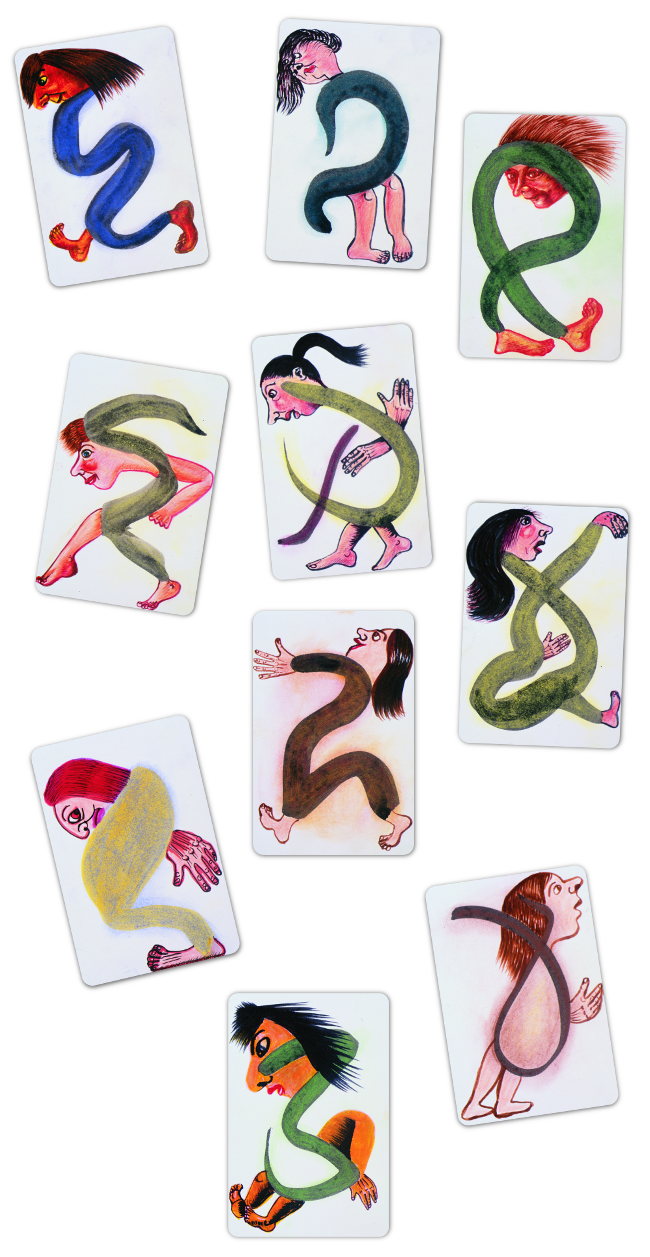 A selection from 'Patience' 1993, mixed media on card
Each one contained a single motif or mark, which was then transformed into a figure. There was a conscious acknowledgement of graphic art, calligraphy and illustration, and, of course, the recurring theme of repetition. The character in each card brought together 'body' and 'language' again, and was used to convey feelings such as the disembodied, perplexed, empty, hollow, exuberant, twisted, torn and knotted. The confusion between letters and figures, as referenced in mediaeval manuscripts, has always fascinated me, and it came to the fore in these works.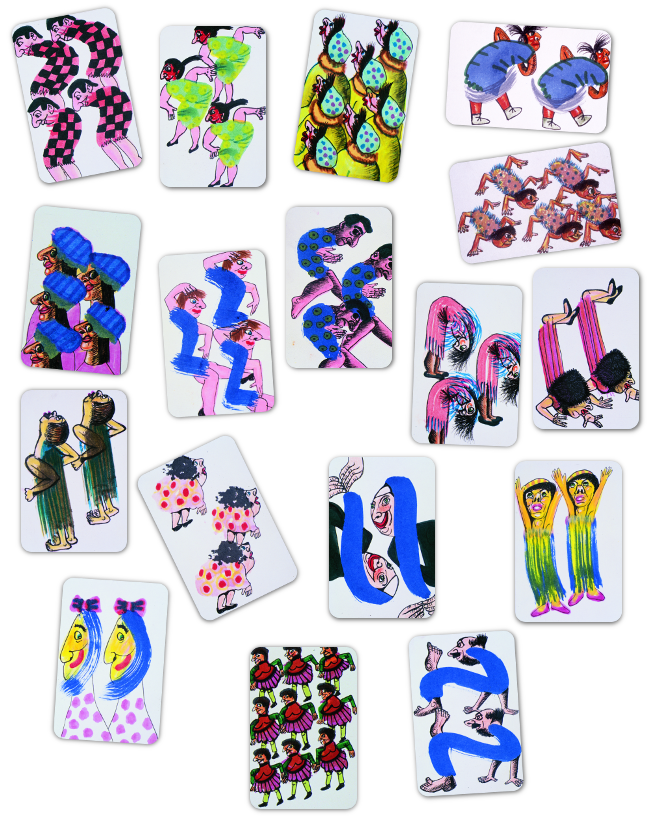 A selection from 'All good children go to heaven' 1993, mixed media on card
I then produced a series in which I repeated several marks on one card, then responded by creating numbers of identical characters, thereby increasing intensity, as in a crowd. A response to a series of marks led to groups of acrobats, men in frocks, faces with strange frozen smiles and characters bowing, scraping, bundled, constrained and flying. This work has the characteristics of a counting game for children, is small-scale and implies an audience beyond that of the fine artist.